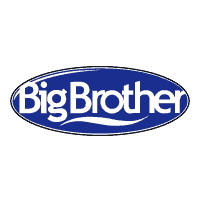 BIG BROTHER is back... Yahoooooooooo!!! This Thursday, July 5 at 8pm, be sure not to miss the first episode of the most outrageous reality show this summer : BB8 !!!
*
There will be twists again this summer. One twist that was revealed on the official web site is that some of the houseguests will be sharing the House with their enemy, a rival or someone they have unfinished business with. That should be interesting! The tension will rise at its highest point!!! Wooooooo!!!
*
I haven't decided yet who was going to be my favourite. I think I'll wait 'til I hear'em talk a bit during the show. Something that we can already say about the hosueguests is that there will probably be one homosexual, one bimbo cheerleader, one jock, one musician, one Pilates or yoga instructor and one really annoying voice!!! Héhé! That's what happened in the past years.
*
I really can't wait to watch this summer's reality show : Big Brother 8 !!!
Don't miss it, it starts this Thursday at 8pm, and then there will be episodes 3 times a week - Sunday at 8pm, Tuesday at 9pm and Thursday at 8pm.
*
For the pictures of the houseguests, click
here
.